Rimba Star FC recently reached another milestone after acquiring a new van through the COVID-19 Solidarity Fund made available by the National Football Association of Brunei Darussalam (NFABD).
The official van which is capable of accommodating the club's U15 and U18 players was launched in a ceremony held at the NFABD House in Berakas.
The Solidarity Fund used to acquire the van was provided by FIFA, in view of assisting associations under the world governing body to mitigate the impacts of COVID-19. These funds were distributed to NFABD members including Rimba Star FC.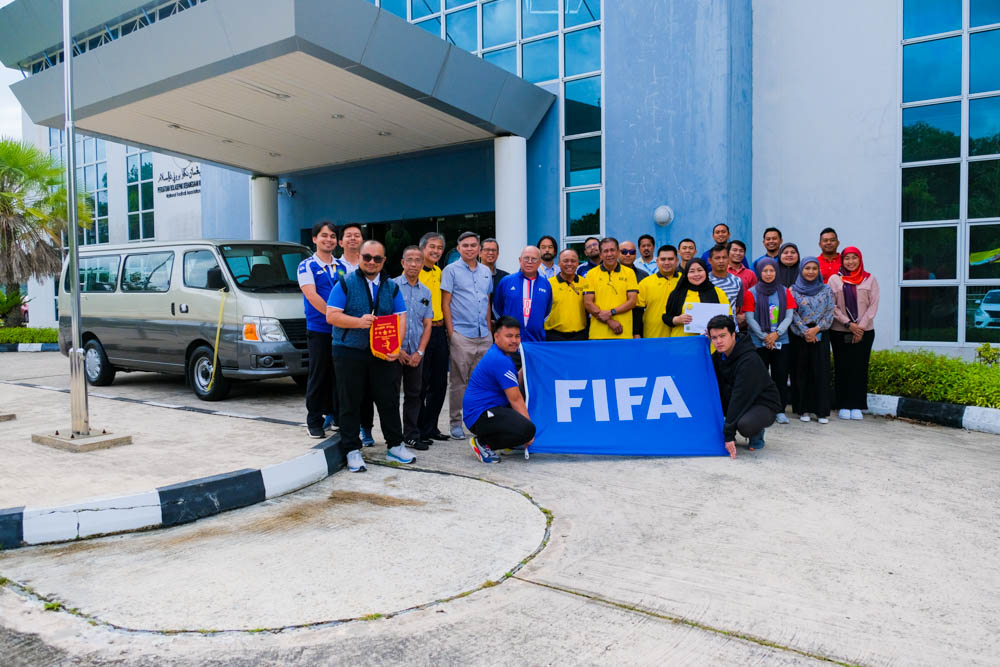 NFABD President Pengiran Haji Matusin Pengiran Haji Matasan in his speech lauded the move made by the club as it gives them greater benefit to conveniently run their activities.
The president also advised other clubs affiliated with NFABD to make appropriate preparations for any upcoming necessities.
Rimba Star FC President Yassin bin Haji Md Noor shared that the club was founded in 2008 and initially competed in the Brunei-Muara District League.
They enjoyed league triumph and got promoted to the Brunei Premier League, the country's second tier.
Currently, Rimba Star compete in the Brunei Super League as well as in the junior leagues including the under-12, under-16 and the under-19 leagues.
The club were crowned champions in the under-12 league in 2017, and clinched third place in the under-16 league.
Bandar Seri Begawan
NFABD